Top 3 Pet-Friendly Parks around KL
Desa ParkCity (Kepong)
Surrounded by both nature and modern, man-made buildings, Desa ParkCity introduces all members of the community to the best of both worlds. In particular, those with furry friends can enjoy the benefits of walking their pet all around the picturesque environment provided that their pet is secured to a leash and that owners pick up after them.
There is also a large area of greenery exclusively for dogs to roam free without the restraints and restrictions of a leash. Certain hours (typically around 5pm-7pm, when the sun is down and the air is cooler) tend to be more crowded, with the park filled with dog owners and their respective pet(s). If you need a break from all the walking, there are a selection of dog-friendly restaurants serving a variety of cuisines from Italian to Japanese – just make sure to look out for the restaurants with outdoor seating if you want to bring your pet to dinner! Unfortunately, there is currently no restaurant/café that offers food for your dog(s) so if you plan on dining for a period of time, it is recommended to bring some refreshments for your dog to ensure that they stay well-fed and hydrated.
We at PetSentral love to bring our furry friends here to exercise, socialize, or simply spend quality time with our beloved animal in a friendly, beautiful community.
2. Central Park (Bandar Utama)
Located just a few minutes walk from the large shopping complex, One Utama, boasts a large area of greenery popular for pet owners to bring their furry friends on a walk around nature or to simply meet other animal lovers. Unlike Desa Parkcity, there aren't any restaurants or cafes to relax in post-walking, but throughout the year, many pet-related events (such as dog training classes and shows) are held at this renowned pet destination.
Early hours (before 10am) would be the best time to take your dog here to avoid traffic as well as securing a parking spot before all the shoppers arrive.
In addition, traffic tends to be very heavy around 9pm-10pm as shoppers exit the shopping centre, so be sure to be very disciplined with your time!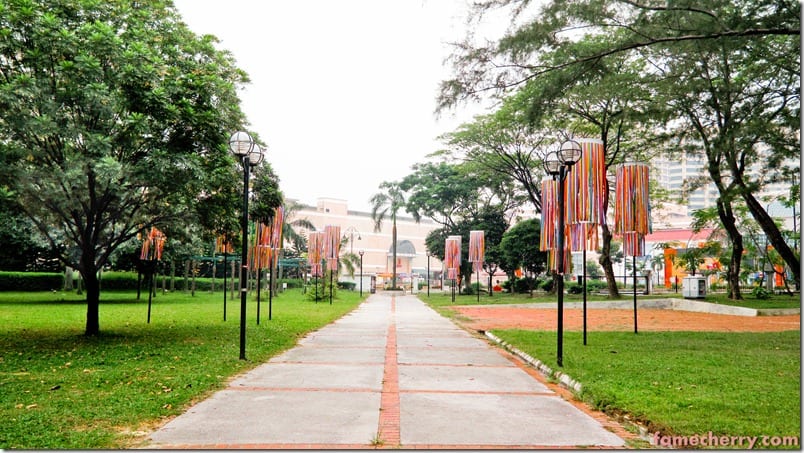 3. Setia Eco-Park (Shah Alam)
One of the biggest parks where your furry friend can run around and explore all that the park offers – from obstacle runs to water-based activities and the new pets pavilion in the Eucalyptus Garden where pets and animal lovers can meet and socialise. The atmosphere is also dominated by green spaces and beautiful areas to sit down and take a break as well as small convenient shops to get refreshments. There are also dog obedience classes available for your pet to enrol in, making this a hot spot for both dogs and their beloved owners.
Opening times are 8am-8pm daily except Mondays.